Practical information​
With : Bart Dierick, reiki master and teacher 4th degree Reiki Radiance, in the Yukie Yabuki lineage (Japan).
Language : The initiations can be given in English, Dutch, French.
Where : In 1050 Ixelles or 1170 Watermael Boitsfort (or at La Villa Clara in 66500 France)
When : Reiki 1 takes at least 6 weeks. When we have decided to go for it, we start with a rituel , we organise the intake and allow at least 3 weeks of inner preparation. Then we meet for the 4 initiations spread over two or more days. You have then at least 3 weeks to practice, during the 21 days of purification and ancorage. We end with another meeting to enhance the quality of your practice, and assure closure of the initiation.
Price : for the complet Reiki 1 course: 590 euros.
Enrollment : Only after a personal contact with Bart. Feel free to ask for more information to confirm if this training is what you are looking for at this moment.
​
Reiki Radiance Initiation & Energetic Coaching
Individual initiations in Reiki Radiance with Bart Dierick
Reiki is a Japanese word meaning "universal energy of life". Reiki is an ancient healing method described in the 2500 year old sutras written by a disciple of the Buddha. This method was rediscovered in the 19th century by the Japanese doctor Mikao Usui. Through imposition of the hands or from a distance, the energy flow is activated.
This balancing of the energy creates a feeling of wellbeing, stimulates the self-healing forces of our body, and promotes our personal development. Emotional healing holds a special place in this therapy.
Reiki therapy proves to be very effective in achieving relaxation of the body and letting go of tensions. bIt increases the body's vital energy and, in doing so, creates a equilibrium between the physical and the etheric body.
Reiki uses energetic activation rites (the so-called initiations) and a series of symbols to channel and direct the energy. Initiations are only given on an individual basis.
Above all, by practicing Reiki, your inner growth towards the Soul is nurtured. Every moment, more Consciousness can enter the person and the body. When Conscousness is added, everything becomes possible.
There are four levels in Reiki Radiance. Here you find the program of the first level's initiation:Reiki 1 offers you 10 hours in private session and six weeks of practice.
There are four levels in Reiki Radiance.
Here you find the program of the first level's initiation:
Reiki 1 offers you 10 hours in private session and six weeks of practice.
During this course you will
receive the four traditional Japanese initiations of Reiki first degree.
decide to spend more time focusing on the priorities of your life.
learn how to help yourself.
direct your attention inwards (to feel-sense).
be able to love yourself more, as you are.
opening the path towards evolution , the realization of your soul in the material world
learn basic energetic techniques.
learn the complete Reiki treatment (imposition of hands, intention, breathing, postures, and sequences).
examine your thought patterns and your inheritance from your past and/or environment.
get to know your own "shadows" which block your happiness (Jung).
learn to accept your "shadows" through the technique of acceptance and understanding.
learn to use your "shadows" for your individual strength.
receive theory and practice on the healing of chakras and auras.
achieve a better understanding of the energetic matrixes which are the base of our being, non-matter that creates matter,
develop a better understanding of yourself and your ancestral past, and open more to energetic healing.
And , in respect with the Japanese tradition , always done individually (no group sessions).
For more information please contact Bart Dierick. Bart is initiated at the fourth level Reiki master and teacher in the alignement Reiki Radiance, by Yukie Yabuki in Japan.
Bart practices Reiki since 1997. Please feel free to ask more information, you can contact Bart by email, phone, whatsapp, skype...
If you rather start with an individuel treatment to find out what Reiki can do for you, visit our page Individual Treatments.
​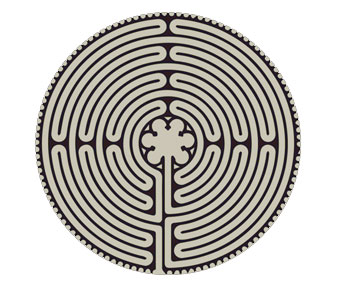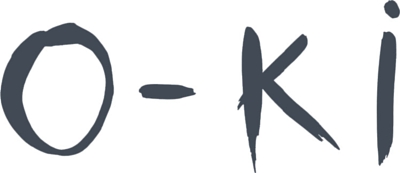 Center for Body Therapies